The Güt Life Christmas (distanced)
- (November 06 - to - January 09, 2021)
All seating will be distanced for this show
Prices: Tickets Only - $24.95 | Dinner and Theater - $42.95
(plus tax & fees)
This is a 90-min show, no intermission.
These shows will be held at the Blue Gate Music Hall
This concert or show has concluded.
The good Güt Life Christmas: a Yuletide Comedy!
The Güt Life! - Christmas With the Yoders and Nick.
An unexpected knock. An unplanned guest. One unforgettable night.
Simon and Eliza Yoder never expected the special guest that showed up at their front door on Christmas Eve. They didn't even know the man in the red suit knew where they lived. And, trust us, the man was just as surprised as they were!
A collision of traditions, a clash of cultures, and a stranger in search of far more than just an address, this new Yuletide Musical will both entertain and inspire you.
"The Güt Life! Christmas with the Yoders and Nick" is ninety minutes of ha, ha, ha, and ho, ho, ho, stories, songs, and everything in between!
Tickets, Times & Charts
Meet the Authors
Wally Nason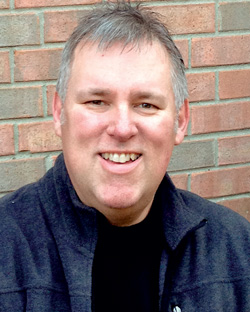 Wally Nason earned his Master's degree in Choral Conducting from the University of Arizona. His heart for developing talent has led him from the public school classroom, to megachurch worship leader, to international music missions, to award winning pageant producer/coach and finally to Music City, USA as an artist manager, songwriter, and producer/director. His work with IndieHeaven, Embassy Music, Christian Artist's Seminar, and the GMA has made him a sought after consultant for new and talented independent artists from all over the country.

In 2010, Wally's work with Blue Gate Musicals began. His first musical, Rock and the Redeemer, played for two summers at the Blue Gate Theater in Shipshewana, IN. Since then, he has written music or story for all of the Blue Gate Broadway-Style musicals that have played in IN, OH, IL and PA. Over a quarter of a million people have seen his shows; The Confession, Half-Stitched, Josiah for President, The Home Game, Our Christmas Dinner, Stolen, Christmas in Paradise, A Simple Sanctuary and The Christmas Tree Ship over the last 10 years.

Wally currently lives in Franklin, TN (just south of Nashville) with his wife Lori and their three kids children. For more information, visit www.WallyNason.com.
Martha Bolton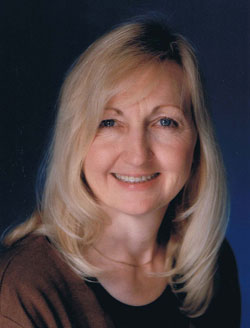 Martha Bolton was the genius behind the two previous adaptations for the Blue Gate Stage The Confession and Half-Stitched and has written comedy for such performers as Bob Hope, Phyllis Diller, Ann Jillian, Jeff Allen, Mark Lowry, Fritz Coleman, and more. A speaker and author of over 50 books, Martha is also the Cafeteria Lady for Brio magazine. (If you're looking for The Cafeteria Lady's newest recipe book, you'll find it listed under Notable Toxic Waste Dumps of the South.) Martha has also written for both Bob Hope's and Wayne Newton's USO shows. Martha began her comedy writing career as a church secretary. "I saw a lot of comedy in the church," Martha says with a laugh. "I used to perform a Friar's Club-type roast on the pastor, deacon, or any other church staff member who was celebrating a special occasion. I had to change churches a lot." And thus began Martha's writing career. She's been going strong ever since. For more information, visit www.marthabolton.com/.
Tickets, Prices & Charts