Shipshewana is a small town that is known for their Amish community, but there is a lot more to offer than just that. As you explore our small town, make sure to include a visit to JoJo's Pretzels—a must-try spot that will surprise you with a delicious snack.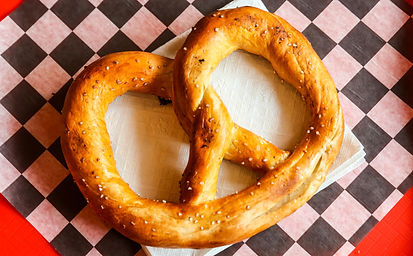 JoJo's Pretzels is a small locally owned business, that has two locations. One location is in Goshen, Indiana, and the other in our town of Shipshewana. The Shipshewana location is on the first floor of the Davis Mercantile, and you will smell the scent of soft pretzels as soon as you walk in the door! The Davis Mercantile is tucked in the center of Shipshewana, back behind the Blue Gate Restaurant.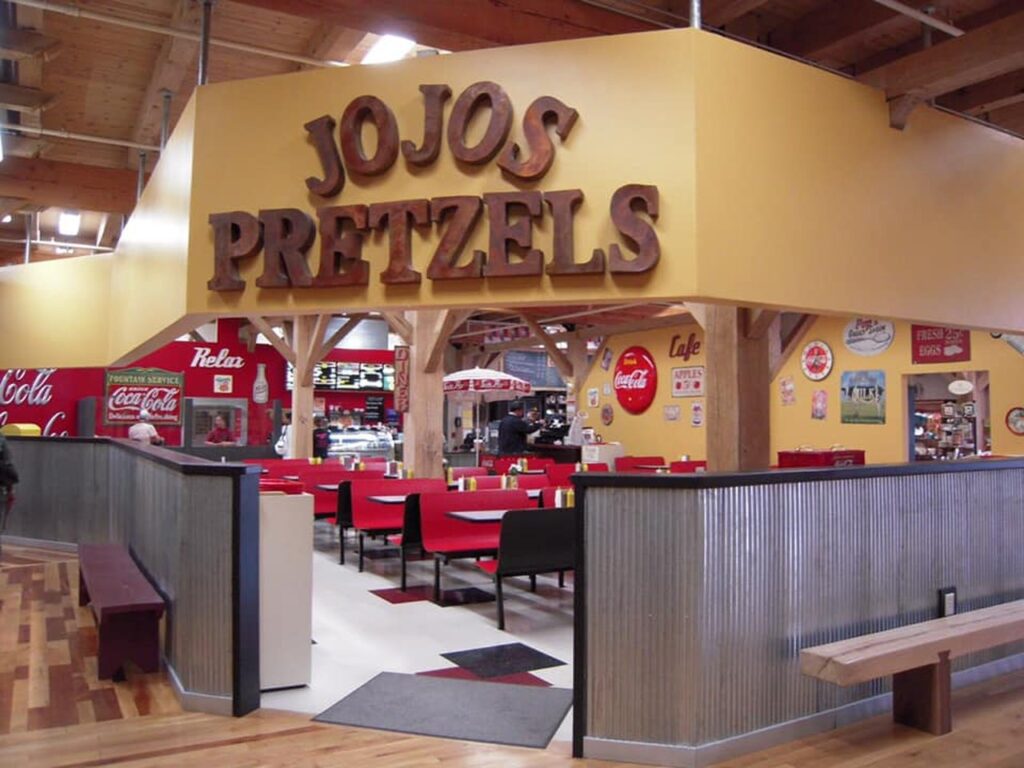 Background
JoJo's Pretzels was founded in 1989, by local owners Levi and Joanna King, who are still the owners to this day! With the help of their Amish roots, they created this pretzel recipe. They began from selling pretzels from a wagon, and delt with the fire in the Davis Mercantile in 2004. Today they have two locations and have served the local community for over 30 years!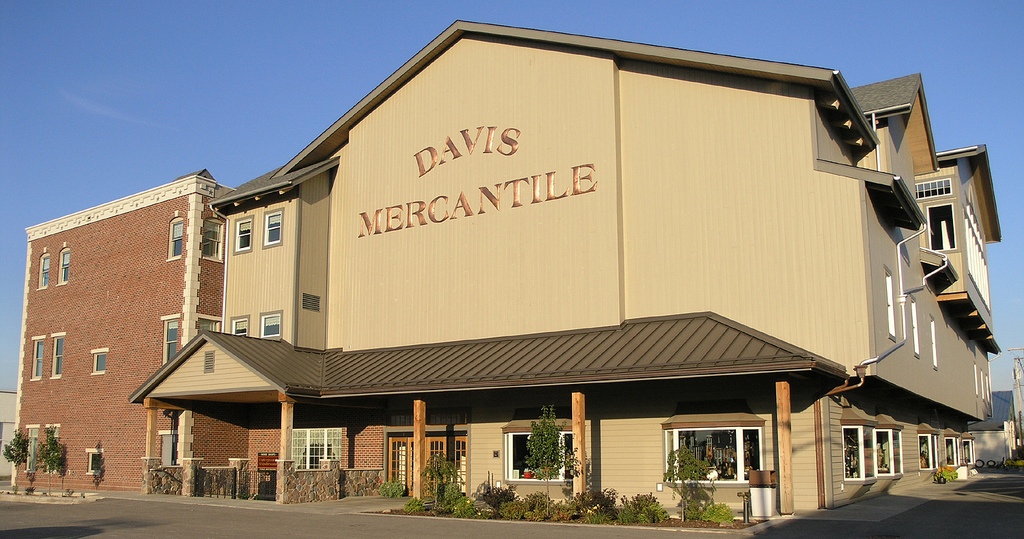 Location and Hours
JoJo's Pretzels is the perfect stop during your day of shopping or exploring Shipshewana. Whether you're visiting the Shipshewana Flea Market, shopping through one of the streets, or shopping at the Davis Mercantile, this cozy restaurant is the perfect spot to grab a quick snack during your day. It is closed on Sundays, but open Monday-Saturday from 10am – 5pm, the perfect time to stop in for a snack during a day of shopping.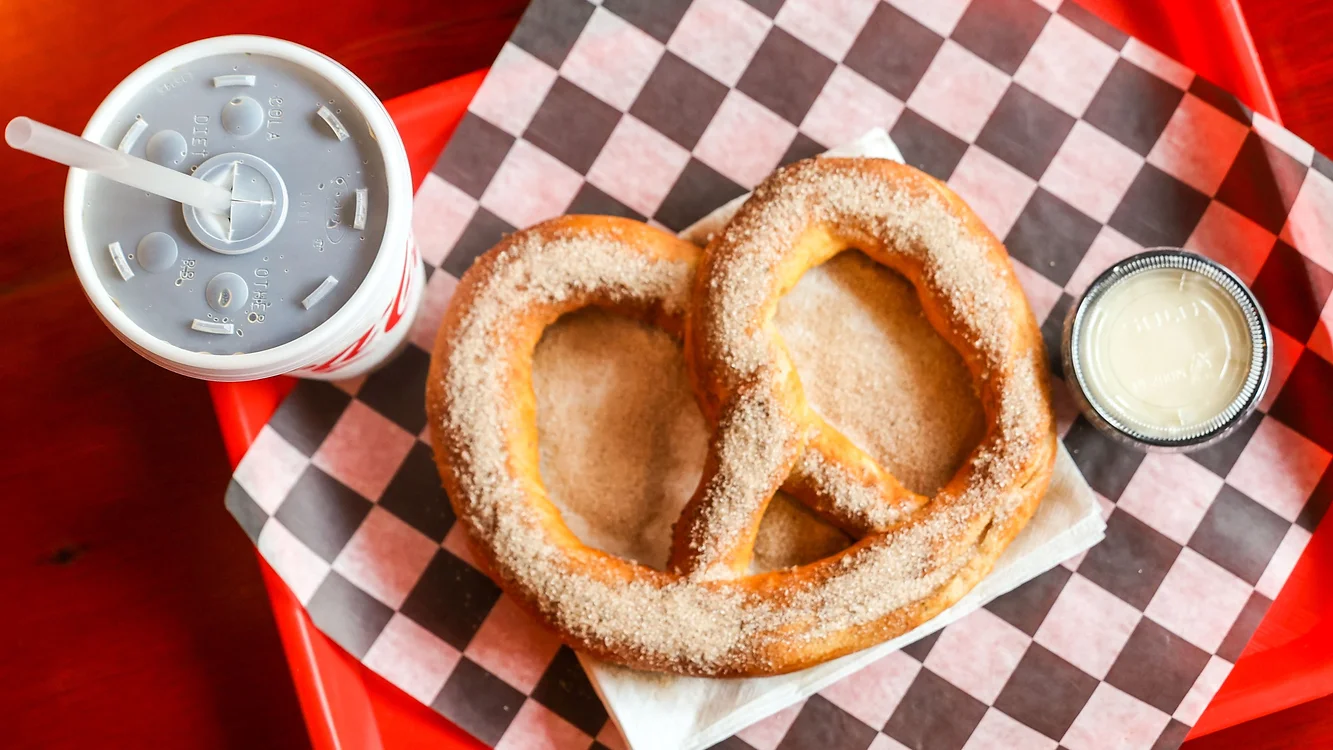 Wide Variety
JoJo's Pretzels has a wide variety of soft pretzel flavors to choose from. With options from the classic original to cinnamon & sugar, parmesan, garlic, ranch, and more, there's a pretzel to suit everyone's preference. Whether you prefer a traditional taste or a unique twist, they have something for everyone.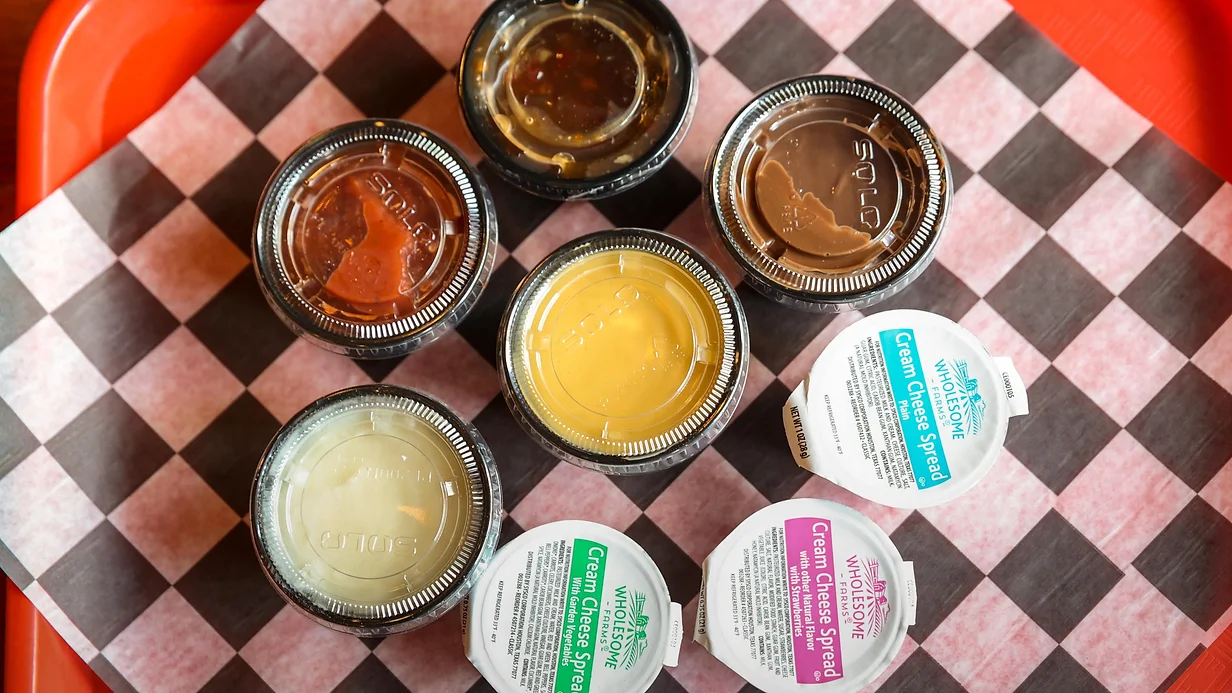 Dips
Enhance your pretzel experience with a variety of dips. JoJo's Pretzels offers a tempting selection, including cheddar cheese, icing, Nutella, pizza sauce, cream cheese, veggie cream cheese, Amish peanut butter, and strawberry cream cheese. The combinations are endless, allowing you to customize your pretzel just the way you like it.
Next time you find yourself in Shipshewana, don't miss the opportunity to try a delicious, handcrafted pretzel. Whether you're exploring the town or enjoying the nearby Flea Market, JoJo's Pretzels is a must-visit destination for a tasty and satisfying snack.