The Blue Gate Bakery (located inside the Blue Gate Restaurant) is one of the top bakeries in our little town of Shipshewana. Come check out our freshly baked goods and see what makes our bakery different than the rest!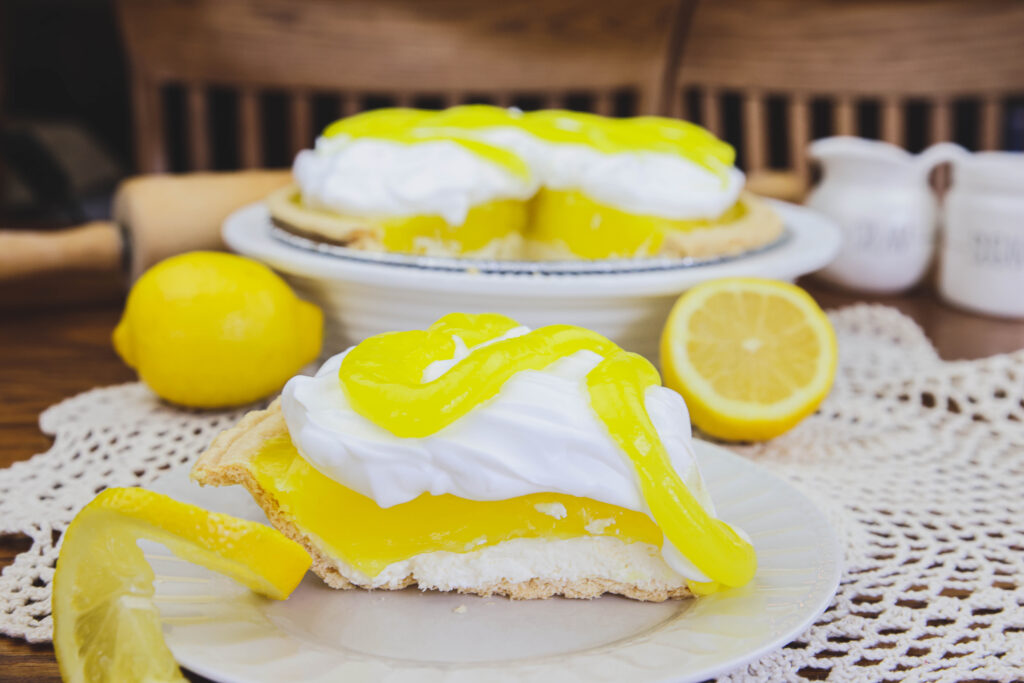 Pies
The Blue Gate Bakery features around 20 delicious year-round pies, and around 6 seasonal pies. These pies can be purchased in the bakery where they are homemade daily and can be purchased by single slices or by the whole pie. A few of our delicious year-round pies include chocolate, lemon meringue, pecan, old-fashioned sugar cream, peanut butter, red raspberry cream, butterscotch, and chocolate peanut butter. A few of our seasonal pies are strawberry rhubarb, fresh peach, fresh blueberry, rhubarb, fresh strawberry, and pumpkin.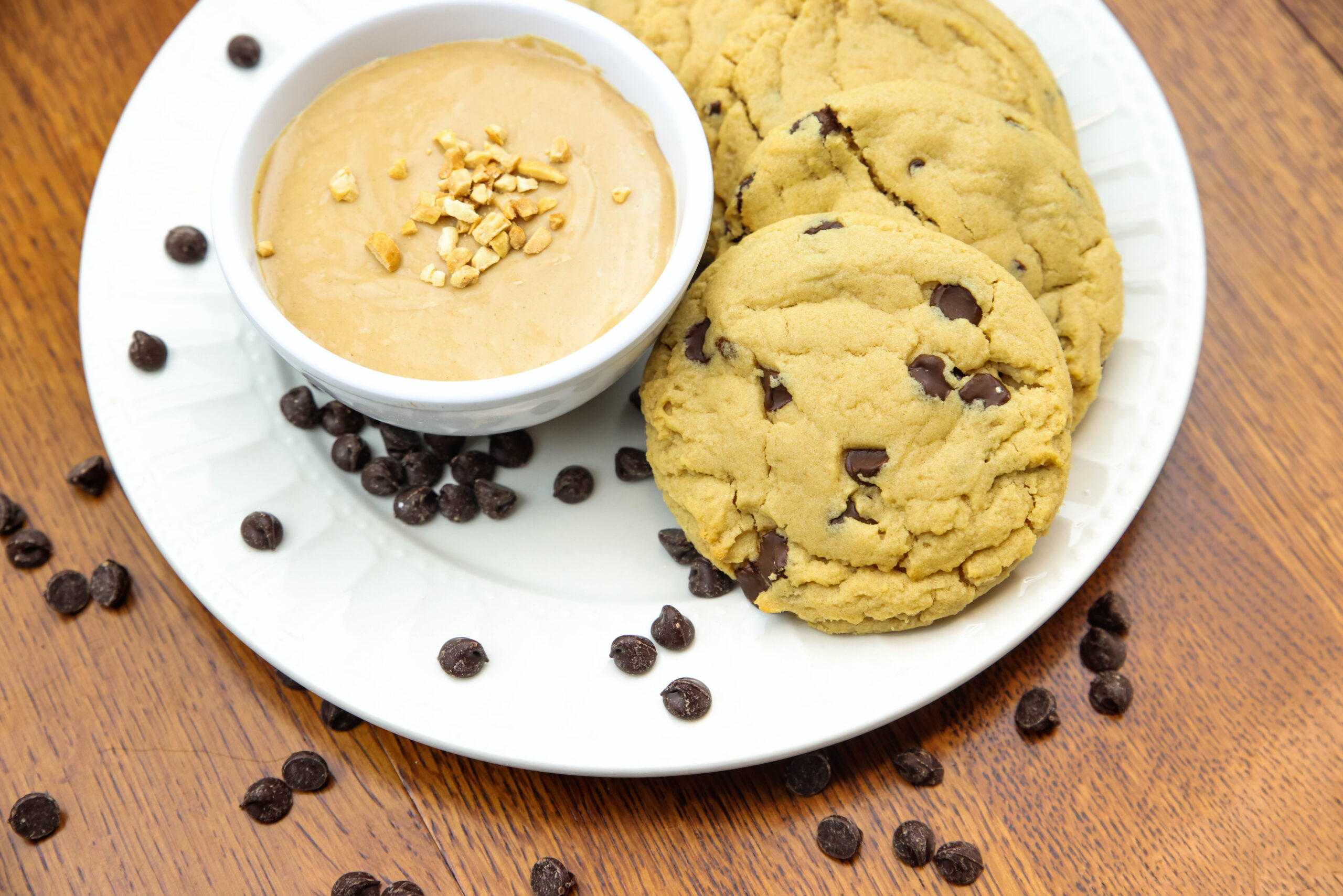 2. Cookies and Bars
Our bakery also features freshly baked Amish made cookies and bars. With an assortment of cookies and dessert bars from the classic chocolate chip cookie to carrot cake bars, there is a cookie or dessert bar for everyone. If you like a good brownie, make sure to give them a try, they are delicious!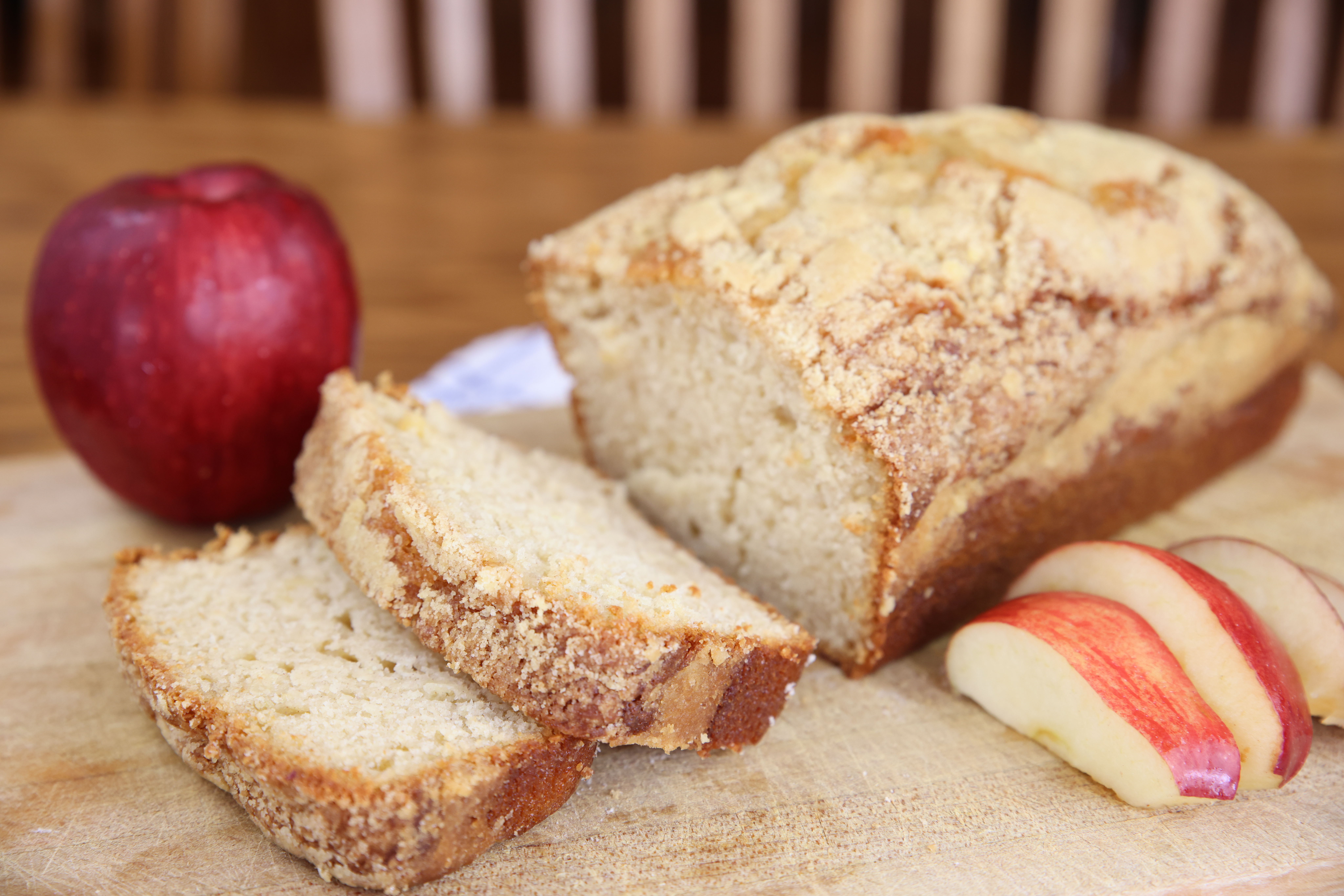 3. Breads
We have an assortment of breads and sweet breads that are perfect for a meal or a snack. A few of the sweet breads are apple, banana, blueberry, chocolate, cinnamon, Dutch apple, pecan, pumpkin, and more! We also have classic breads such as wheat, white, and sourdough, all baked in house. These breads pair perfectly with the spreads in the bakery.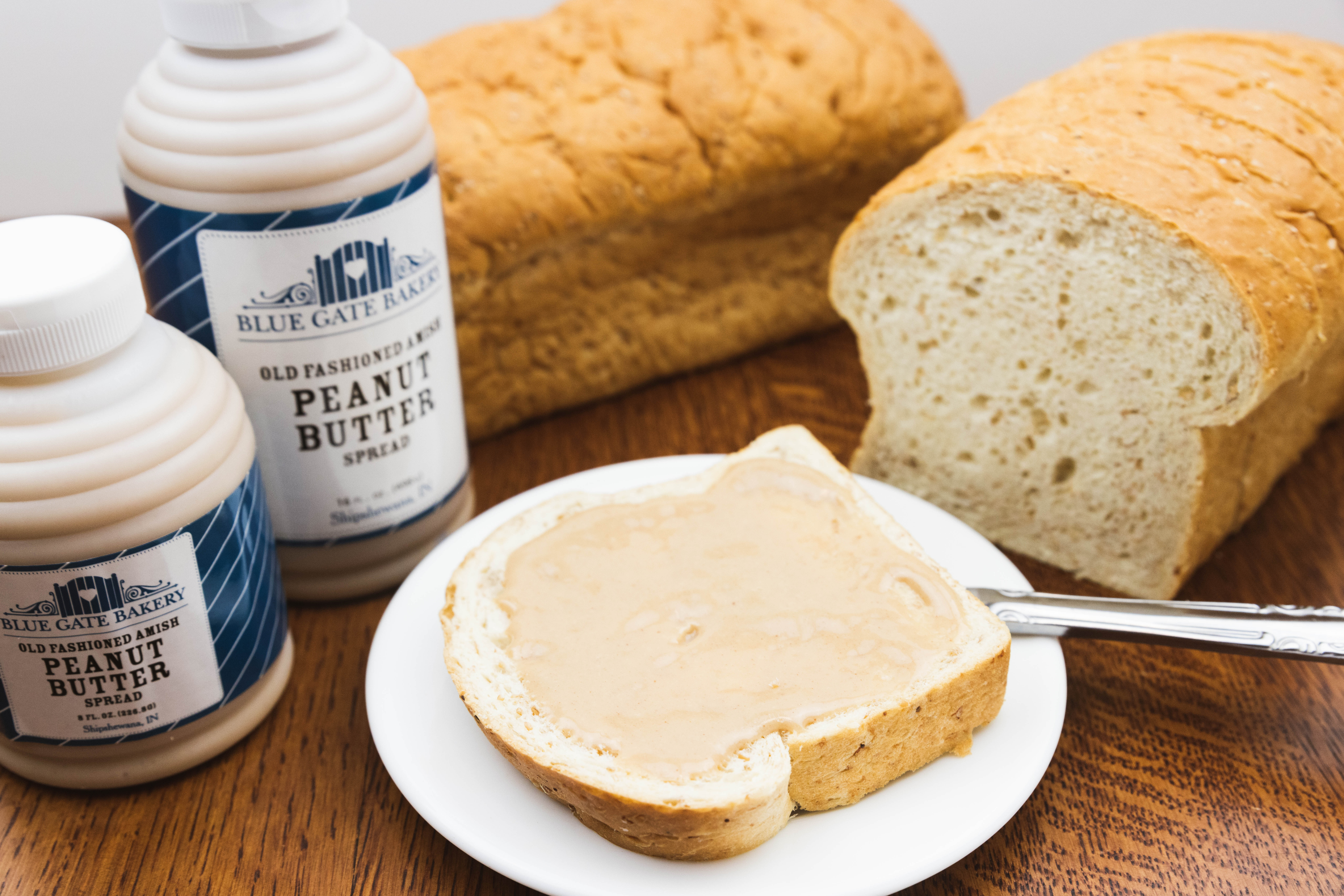 4. Amish Peanut Butter & Apple Butter
Our bakery is famous for our made-in-house Amish Peanut Butter. We often get asked if we sell the Amish Peanut Butter that we serve in our dining rooms, and yes, it is sold right here in the Blue Gate Bakery!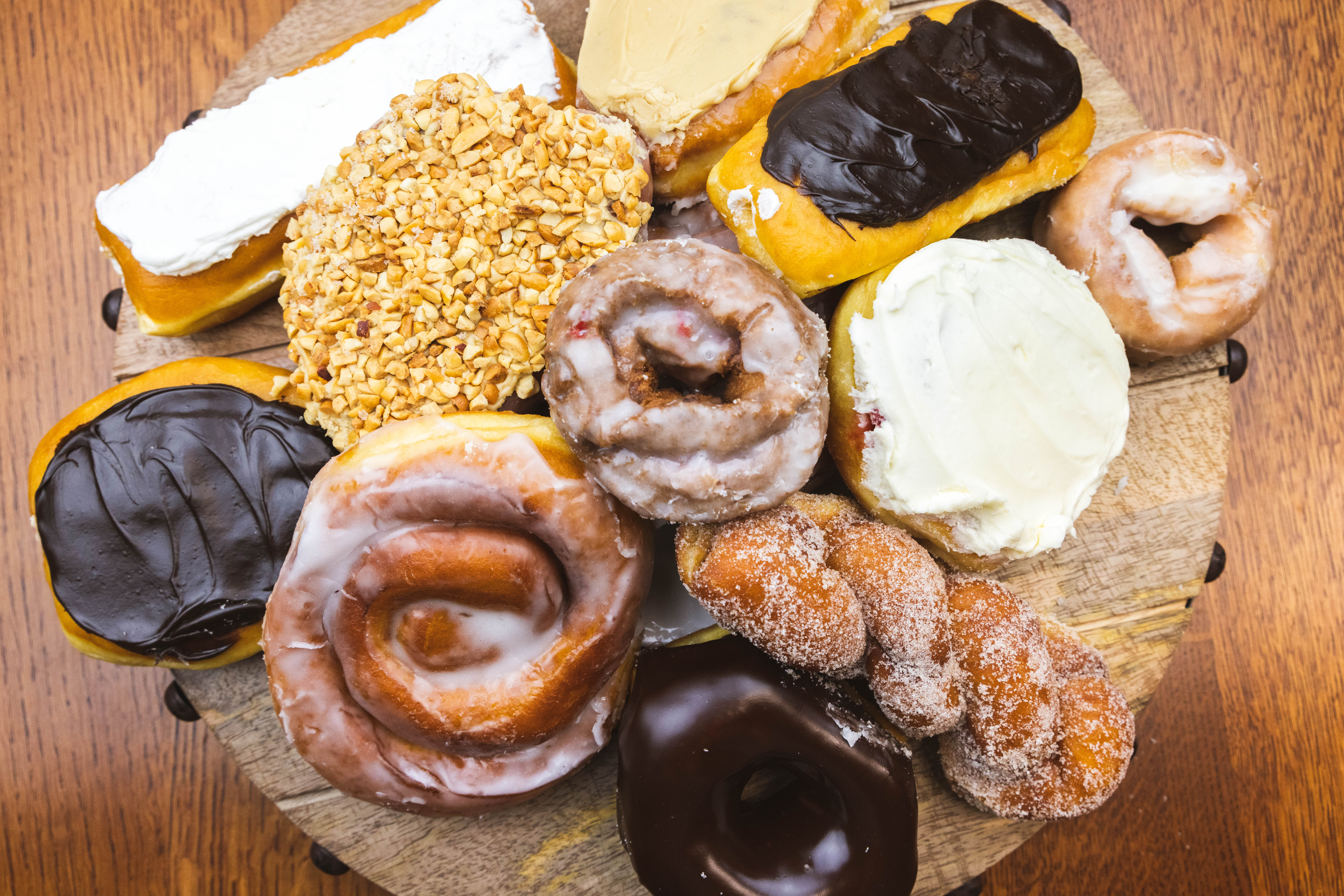 5. Donuts, Sweet Rolls, & Muffins
Stop in and grab a dozen homemade donuts for your family to enjoy. We have countless flavors and types of donuts including cake donuts, long johns, sweet rolls, and more. Don't forget to grab some Amish made muffins as well, with flavors including banana nut, blueberry, cranberry nut, double chocolate, lemon poppyseed, and more.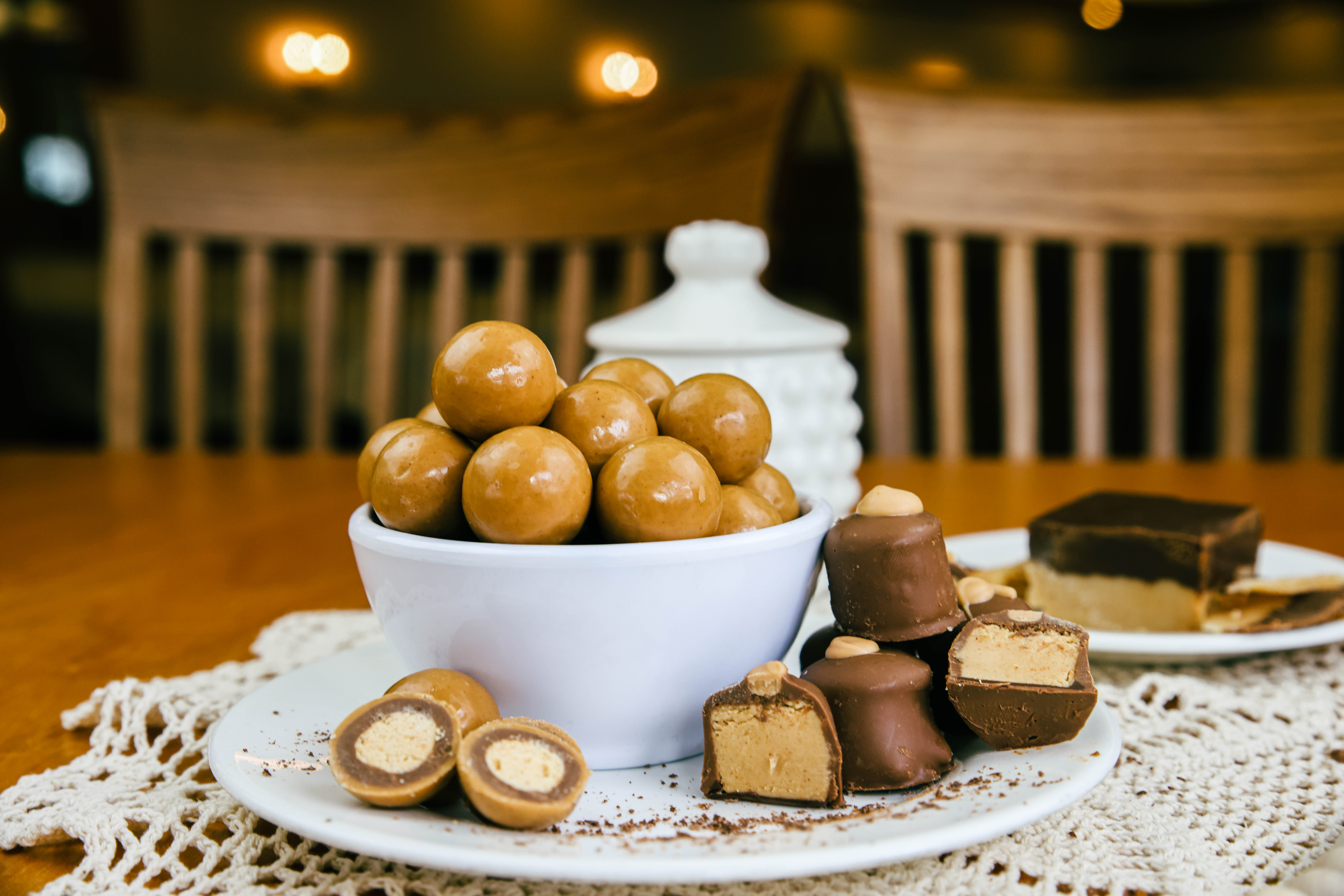 6. Other
We also have an assortment of canned goods, dressings, dry goods, pie fillings, maple syrups, drinks, spices, fudge, and more! Don't forget about our assortments of hand-dipped chocolates to choose from, or our famous pecan crunch! Make sure and grab a few of our hard candies or gummies to snack on as well.
The Blue Gate Bakery has something for everyone, just make sure to come in and check it out! It is located inside the Blue Gate Restaurant, just walk in the main doors, and take a left down the hallway. We hope to see you here soon!