Are you looking for a great meal? Look no further than the Blue Gate Restaurant in Shipshewana, Indiana. Get ready for a delicious meal and wonderful service!
As you step inside Blue Gate, you'll be greeted by a warm and friendly atmosphere. Our staff is always ready to serve you with a smile, making you feel right at home. The restaurant has that cozy vibe that makes dining a truly enjoyable experience.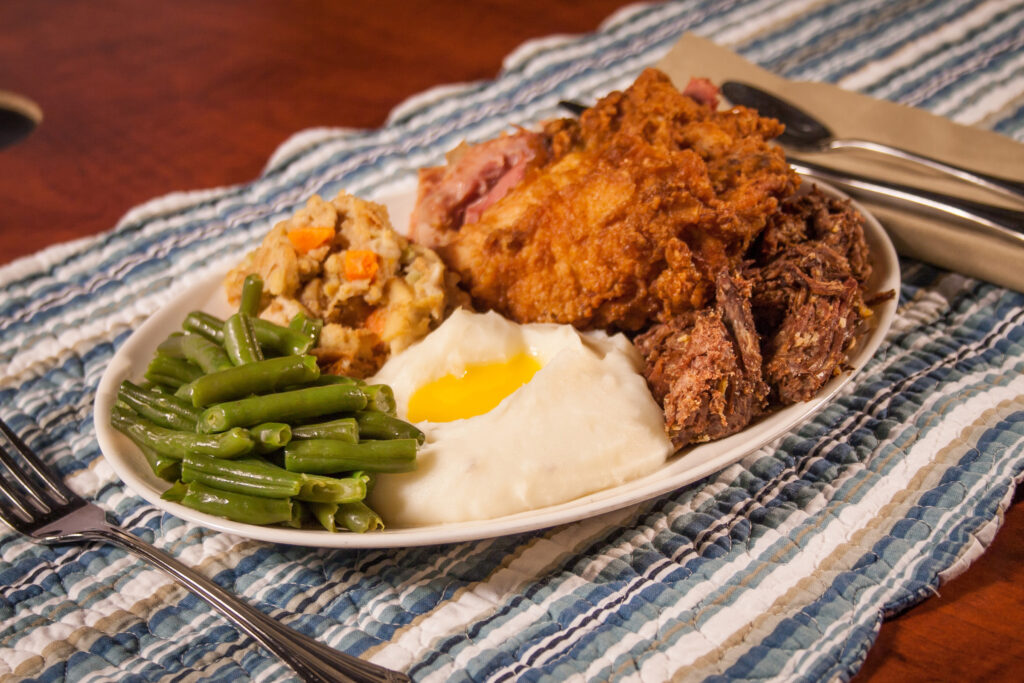 Homemade Classics
Now, let's get to the good stuff – the food! Prepare yourself for an Amish themed meal like no other. Our cooks know how to work in the kitchen, creating dishes that will satisfy even the pickiest eaters.
Our famous fried chicken is a true crowd-pleaser, with its perfectly golden-brown coating that adds a crunch to every bite. And let's not forget about our fluffy, homemade mashed potatoes. They're the perfect side to any meal, reminding us of our mom's mashed potatoes from home.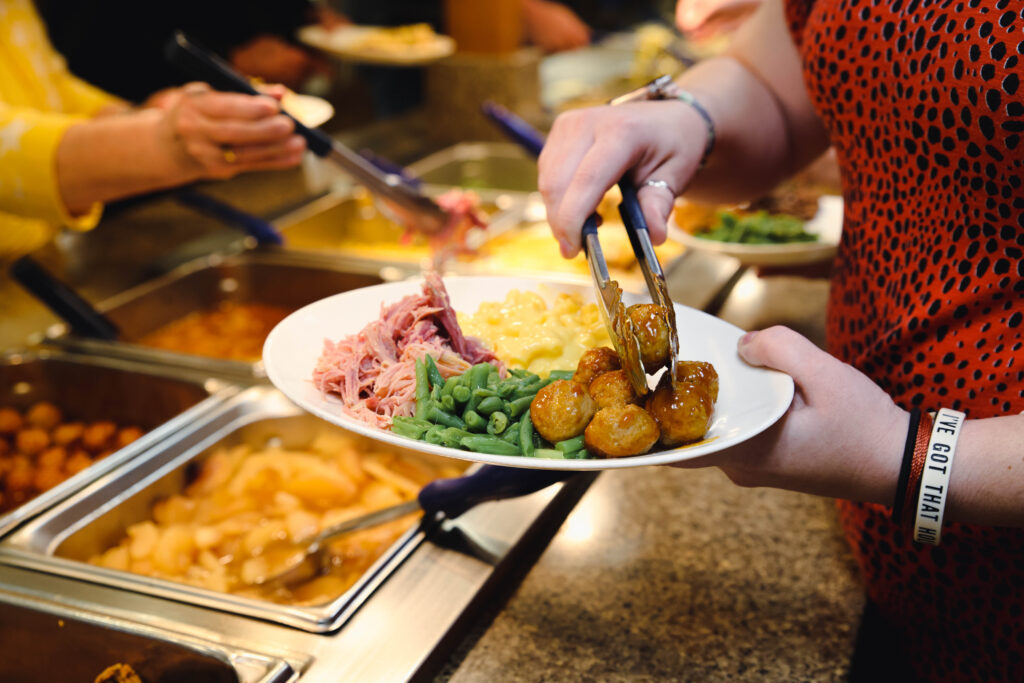 Multiple Dining Options
Enjoy dining on either the main floor which is menu dining, or head down to the basement and enjoy from an all you can eat buffet. Both dining rooms include similar food, just different styles of serving it. The buffet includes a soup and salad bar, a hot food bar, and of course a dessert bar!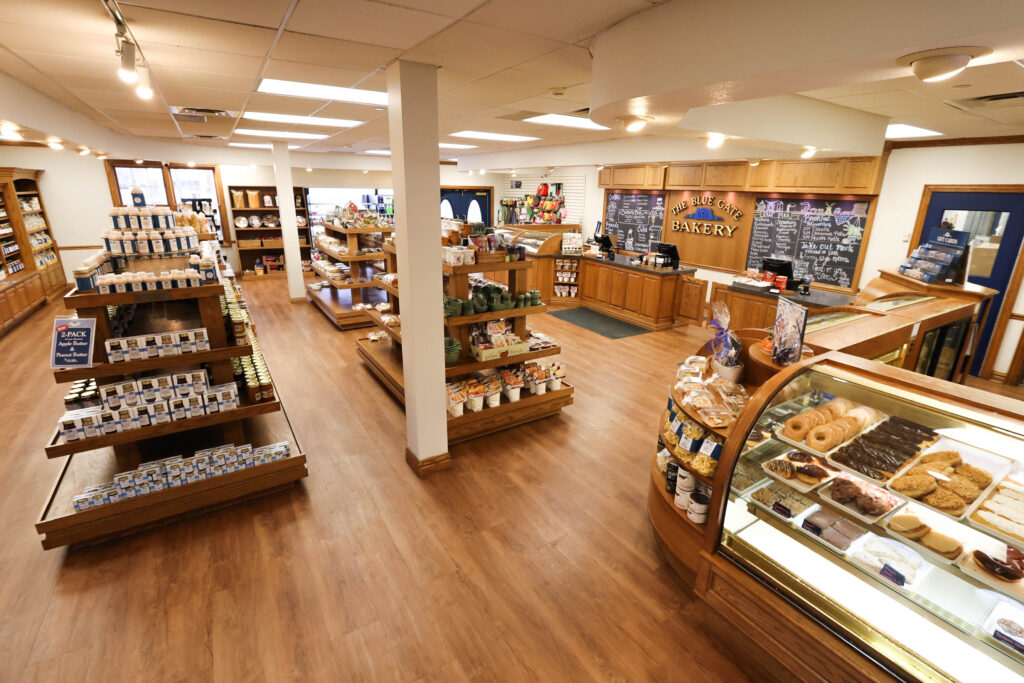 Bakery
But that's not all! We have a bakery on the main level that includes pie, cookies, fudge, chocolates, and so much more. With an impressive selection of around 25 pie flavors, you'll be in dessert heaven. From classic options like apple and cherry to choices like chocolate peanut butter and coconut cream, there's a type of pie to satisfy everyone's liking.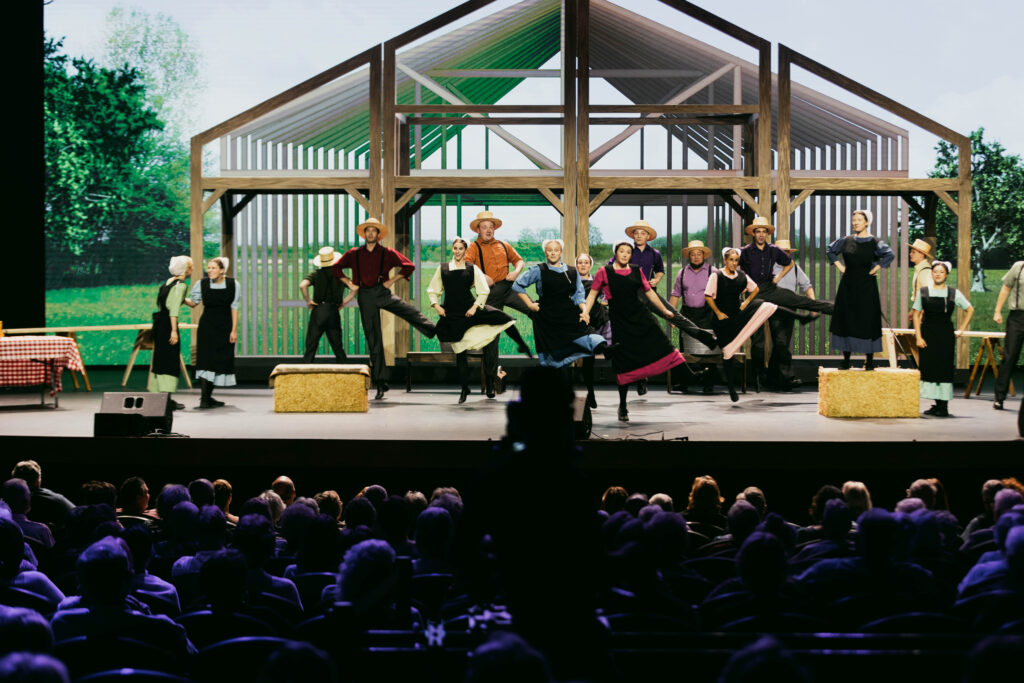 Theatre
Don't forget to check out the upstairs Blue Gate Music Hall! Right above the dining rooms is a small 300-person theatre which shows lots of Amish themed musicals, country concerts, gospel concerts, and more. Make sure and take a look upstairs and see what shows are coming soon!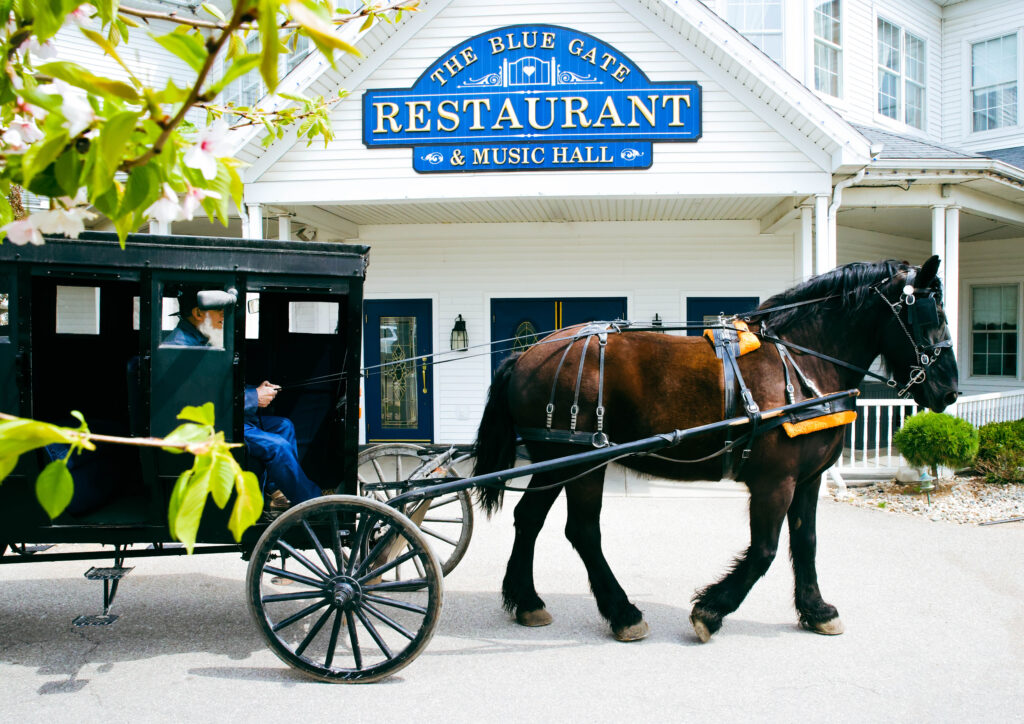 Location
The Blue Gate Restaurant and Bakery is located at the main four way stop in town, around a ½ mile north of the Shipshewana Flea Market! Our address is 195 N Van Buren St, Shipshewana, IN 46565. We can't wait to see you here soon!
So, when you find yourself in Shipshewana, don't miss the opportunity to experience the Blue Gate Restaurant. Enjoy our crispy chicken, fluffy homemade mashed potatoes, and savor a piece of your choice of pie. It's a great restaurant you won't forget! Remember to come hungry! The Blue Gate Restaurant is where good food and great memories are made.