Looking for furniture and want something that is Amish crafted and will last for years? Shipshewana is the place for you as there are numerous stores that include indoor and outdoor furniture of all kinds. Below are a few places in Shipshewana to look first for your furniture needs.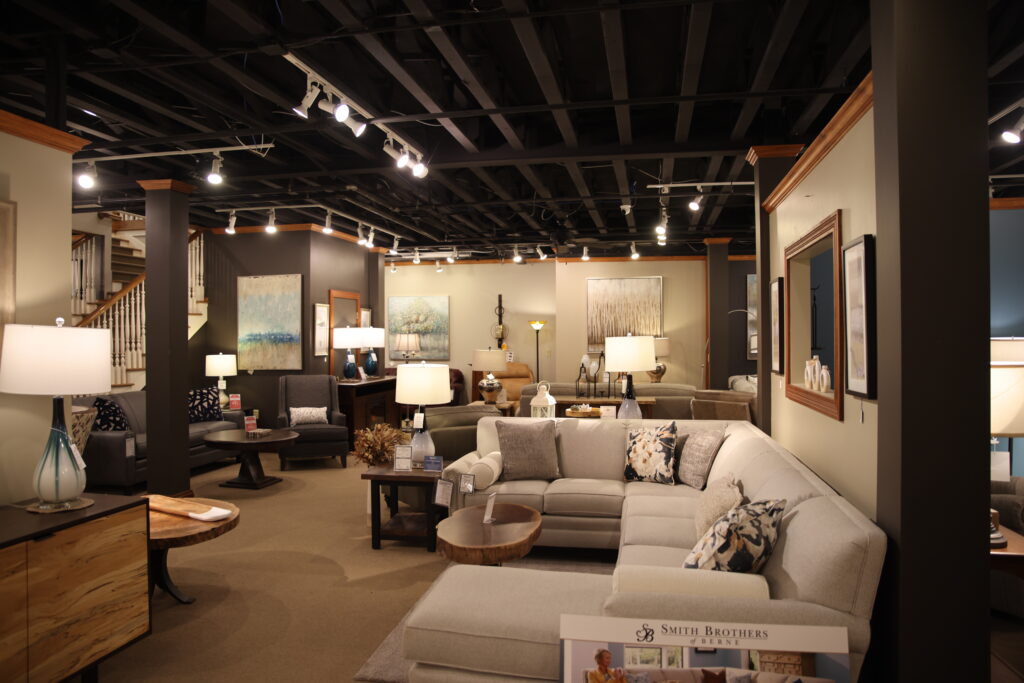 Shipshewana Furniture Co. is a furniture store full of Amish handmade furniture, of which 95% of is made within 15 miles of the showroom. Shipshewana Furniture Co responds well to highly specific customer needs because the furniture is less automated than typical manufacturers.
There is another furniture showroom, Traditions. This showroom has an outdoor section that features polyvinyl furniture and other outdoor furniture. Both shops are located right next door to the Blue Gate Restaurant and Theatre in Shipshewana.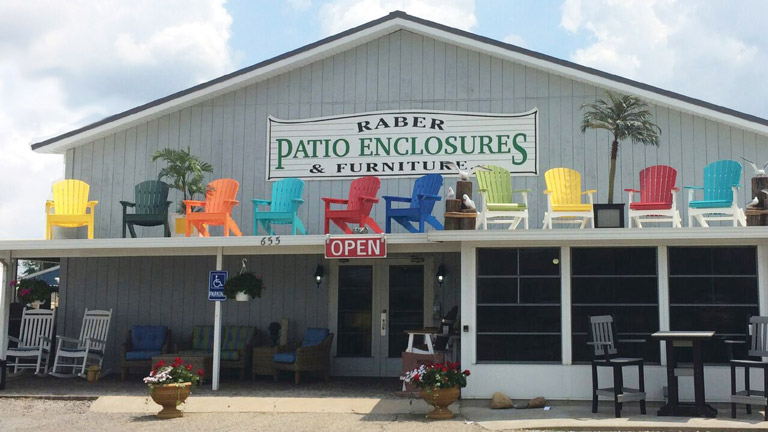 Raber Patio Enclosures is a family-owned outdoor furniture store with a wide range of products and services. They are known for their patio enclosures and sunrooms and have a wide variety of options to make your visions come true. They also specialize in outdoor furniture, especially polyvinyl furniture. They are located just south of the Shipshewana Flea Market.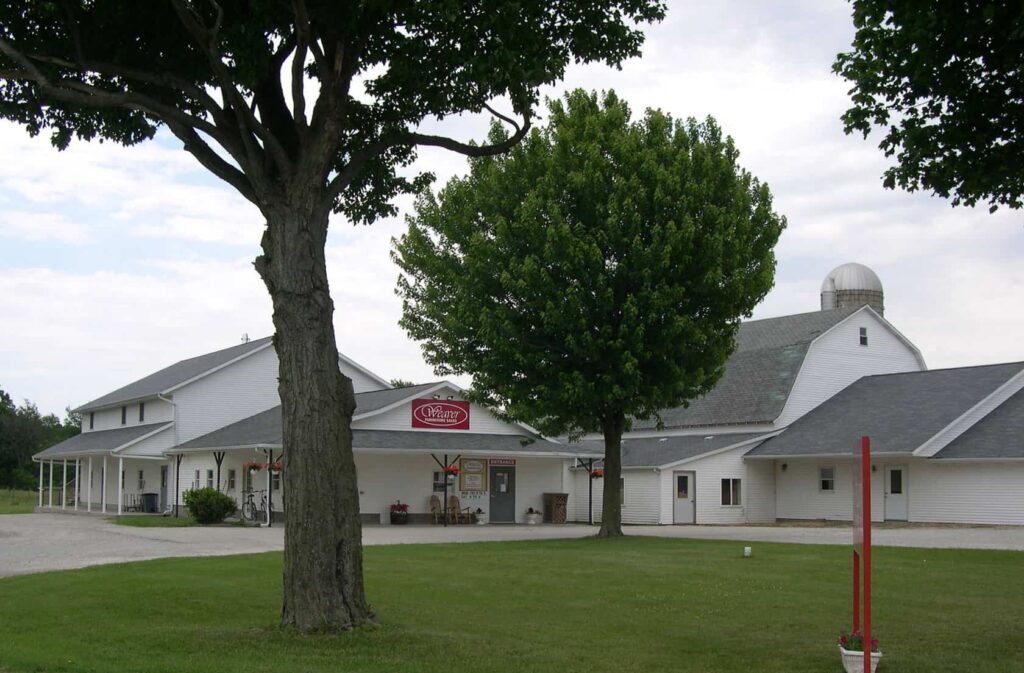 Weaver Furniture is an Amish owned furniture store that has two locations in Shipshewana. The two stores that they operate are Weaver Furniture Sales and Brandenberry Furniture. They focus on oak, cherry, walnut, hickory, and maple furniture that is handcrafted to last for generations.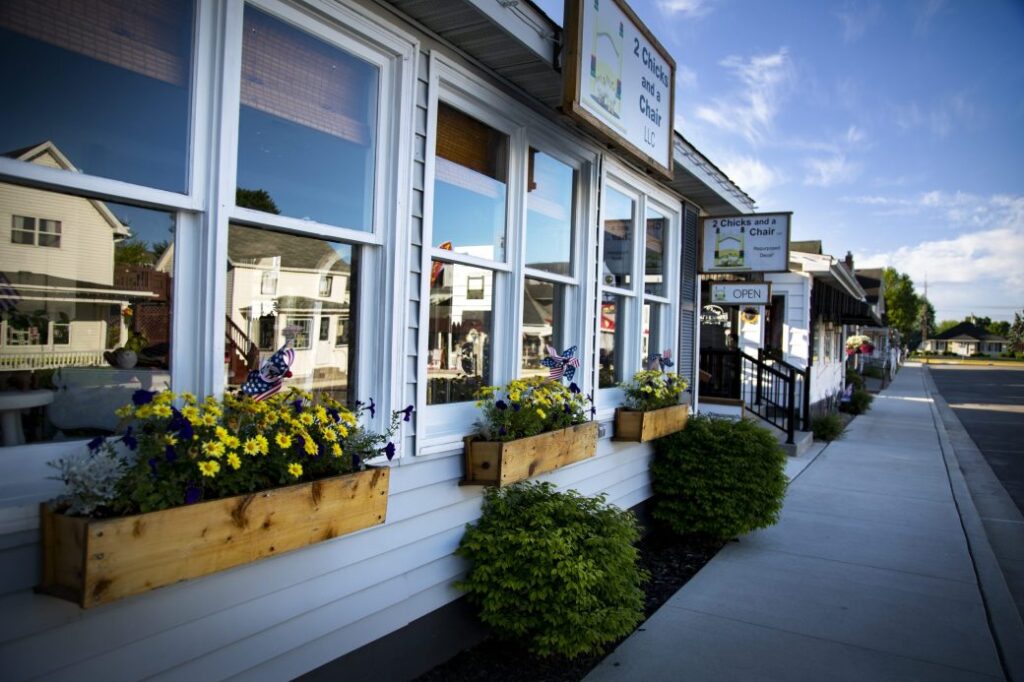 2 Chicks and a Chair is a small business located on Harrison St, in Shipshewana. It is a family ran business that began in a basement in 2016. They are a small store that specializes in unique refurbished furniture.
Shipshewana has a lot to offer when it comes to furniture, whether its Amish crafted, refurbished, or polyvinyl, Shipshewana is the place to get it!