The Dutch Kernel is a local popcorn shop in northern Indiana, with three locations. The three shops are in Nappanee, Elkhart, and our small town Shipshewana! Come support this local business, which is one of the top popcorn shops in Indiana.
The Shipshewana location is located at the main four way stop, just north of the Shipshewana Flea Market, and right next to the Blue Gate Restaurant. The building is connected with the ice cream store the Vanilla Bean. The Dutch Kernel is a Mennonite family-owned business. It is open every Monday-Saturday from 10 am – 6 pm. The Shipshewana location has been open for a little over a year!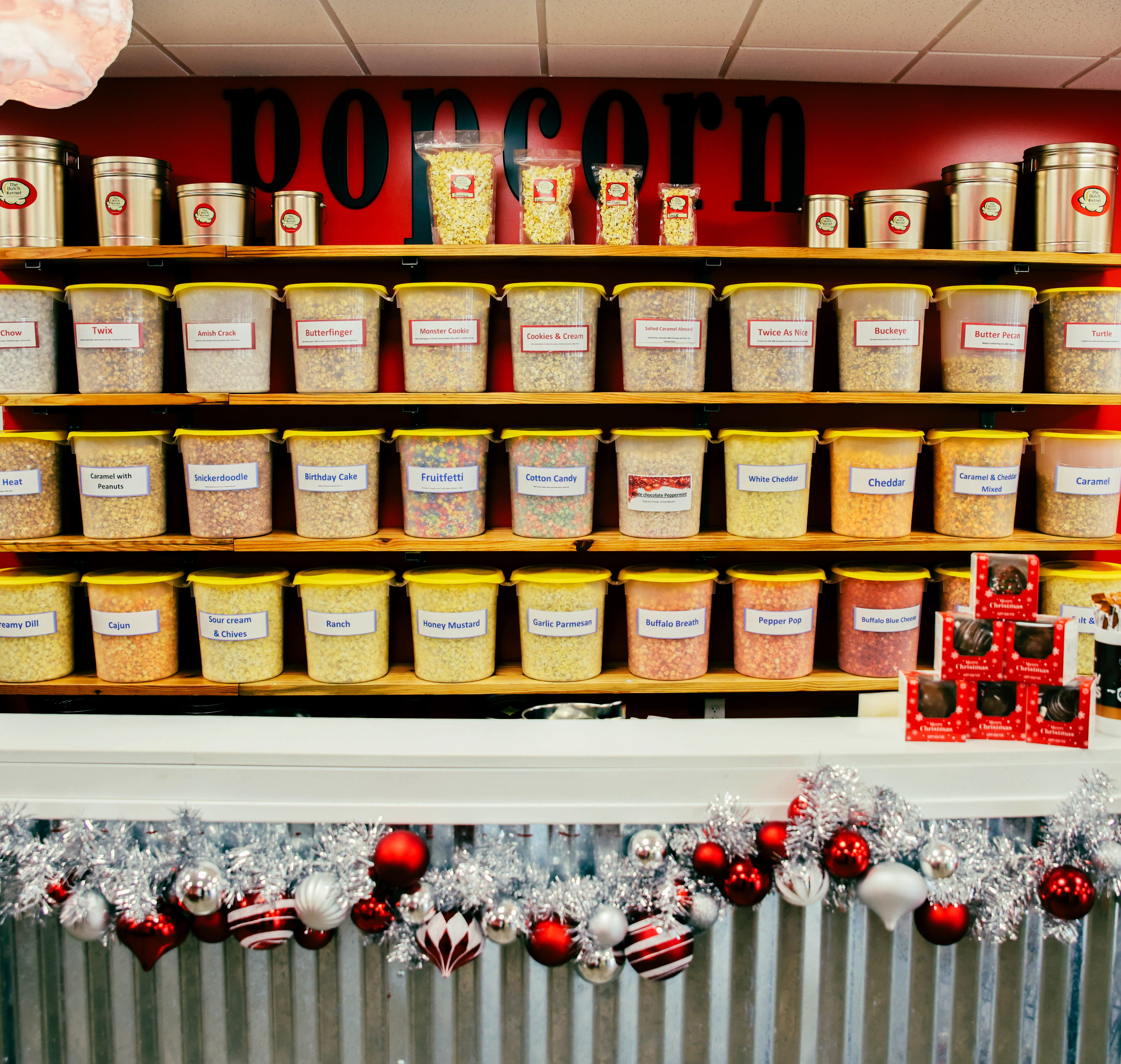 Flavors
The Dutch Kernel has over FIFTY popcorn flavors to choose from, including sweet and savory options, and everything in between. Some of their most popular flavors are Caramel, Cheddar, Cookies & Cream, and Twix! A few salty options include Pepper Pop, Creamy Dill, Garlic Parmesan, Pizza, Ranch, Salt & Vinegar, Buffalo Breath, Sour Cream & Chive, and so many more!
A few sweet options that they offer include Buttered Pecan, Monster Cookie, Buckeye, Salted Caramel Almond, Turtle, Cookies & Cream, Cotton Candy, Birthday Cake, and so much more! They also include the classic cheesy popcorn flavors that everyone loves.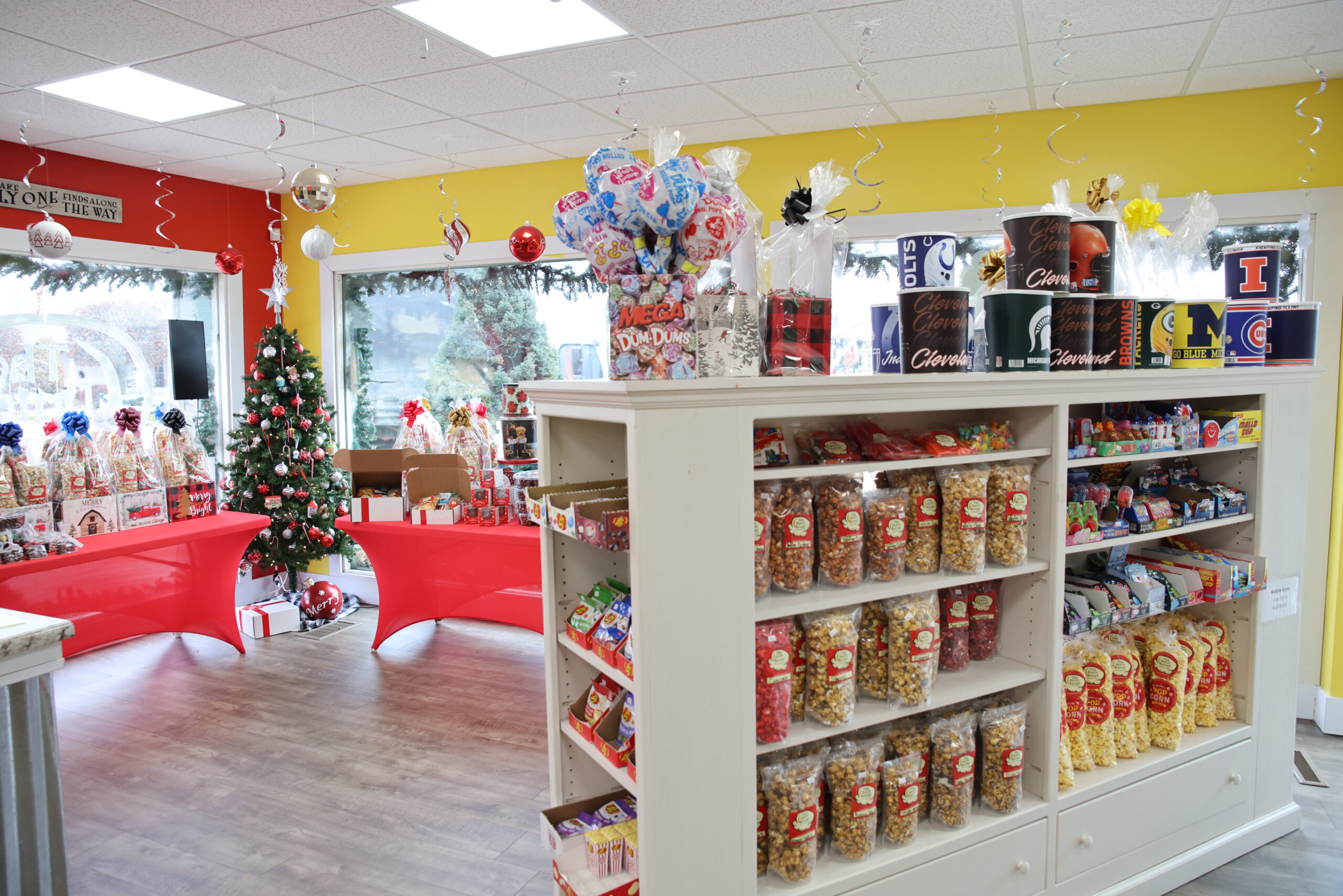 Other Sweet Treats
They don't stop at an amazing selection of popcorn, they also have a variety of candies, chocolates, and slushies! If you're unsure of what flavor of popcorn you want, make sure and ask for samples. They offer free samples of their popcorn to ensure that you get the flavor you are looking for!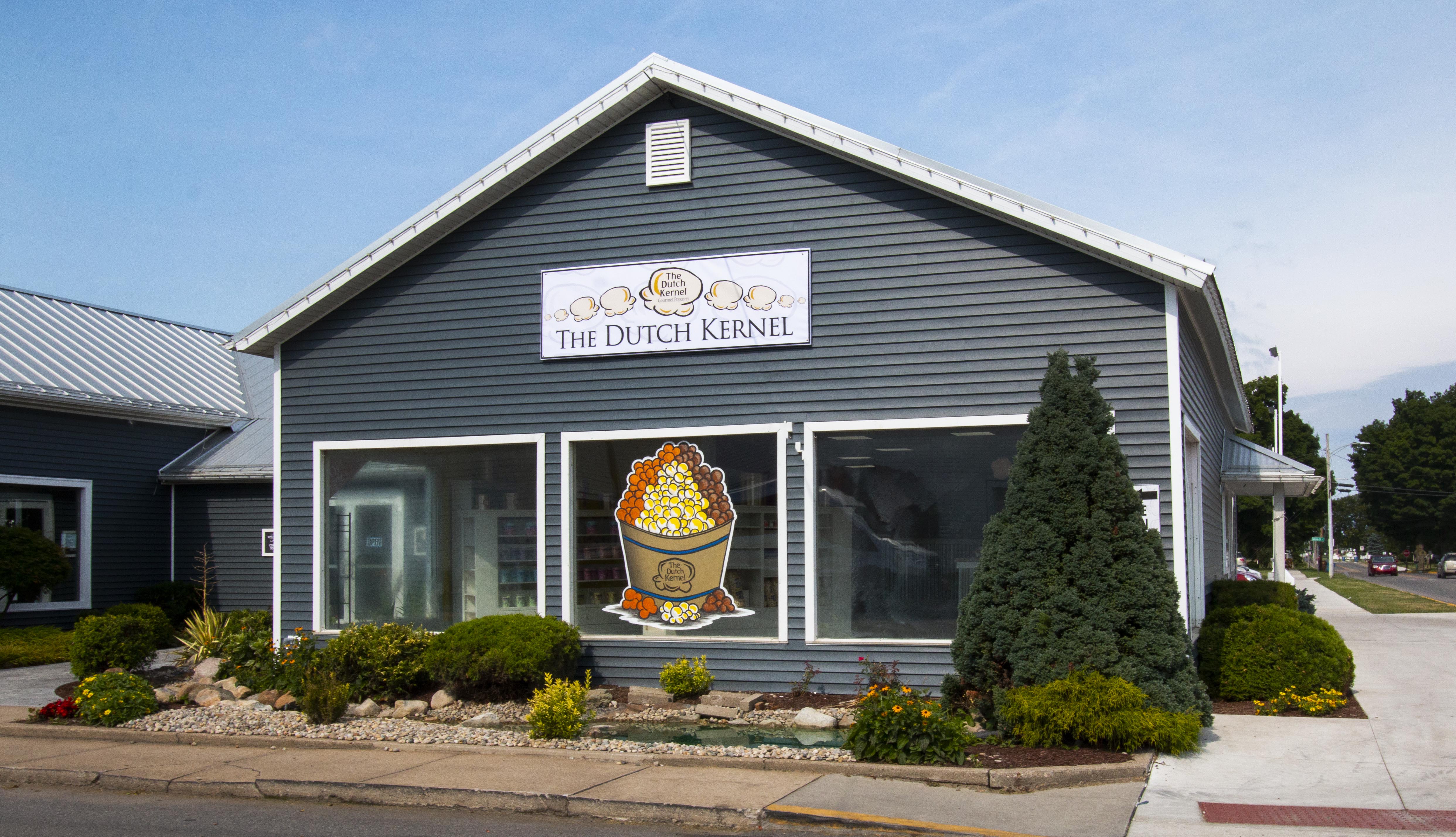 Fundraisers
The Dutch Kernel is a great and delicious way to raise funds. It is great for schools, church groups, clubs, sports teams, and more. They offer margins of 40% and are happy to help you reach your fundraising goals. Check out The Dutch Kernel website under the "Fundraisers" tab to see more information.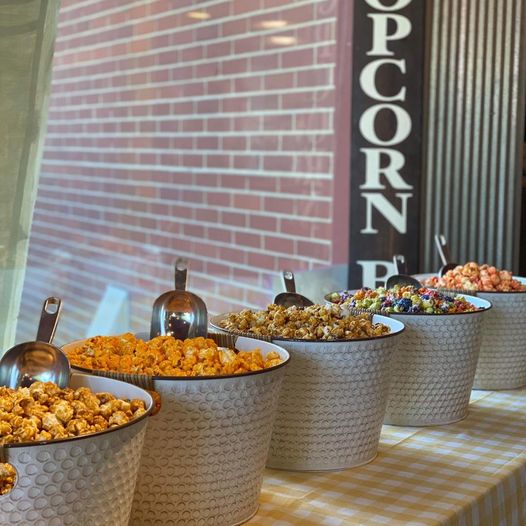 Popcorn Bar
The Dutch Kernel also offers Popcorn Bars, perfect for any of your events! They offer the option to rent buckets and scoops, have up to 5 flavors of popcorn, and to even do custom colored popcorn to match any event theme. They have special deals if you order over 10 bags of popcorn, making this the perfect option for your next event. Check out their website under the "Popcorn Bars" tab for more information!
On your next trip into the Amish country of Shipshewana, make sure and stop at The Dutch Kernel to support a local business, and to try some one-of-a-kind gourmet popcorn! You won't be disappointed!