Half-Stitched the Musical
March 24th - June 21st
Executive Producer – Mel Riegsecker
Producer - Dan Posthuma | Director - Bobby Hall, Jr./Wally Nason
Composer - Wally Nason | Book Author - Wanda E. Brunstetter
Script - Martha Bolton, Wally Nason | Technical Director - Scott Horner
Costumes - Wally Nason, Sylvia Shayler | Choreography - Wally Nason, Jamie Markovich McMahon
Track Production - Russell Mauldin, Kris Crunk, Dennis Dearing, Blaire Masters
Theatre Manager - Sylvia Shayler
What could possibly go wrong when an Amish widow decides to teach a weekend quilting class? Well... throw in a biker, a Marine, a quarrelsome couple, and a few more crazy characters and see what happens. From the same creative team that brought the hit musical, The Confession, Blue Gate Musicals presents - Half-Stitched!
Cultures collide and personalities conflict when six loose threads and an Amish widow spend a weekend together learning a lot about quilts, and a bit about themselves. This Broadway-style musical comedy/drama will have you bent over laughing, and then fighting back the tears, with intriguing relationships and unforgettable melodies.
With 100s of standing ovations and 1000s of happy patrons in the basket, come see what all the fuss is about !!! Based on the best-selling novel by Wanda Brunstetter, Half-Stitched opens at The Blue Gate Theatre on March 24th, 2022.
Meet the Author
Wanda E. Brunstetter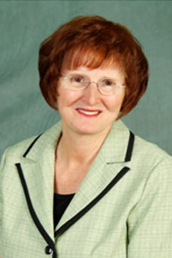 Award-winning, bestselling author, Wanda E. Brunstetter became fascinated with the Amish way of life when she first visited her husband's Mennonite relatives living in Pennsylvania. Wanda and her husband, Richard, live in Washington State but take every opportunity to visit Amish settlements throughout the States, where they have several Amish friends. For more information, visit www.wandabrunstetter.com.